Lynn – Business Coordinator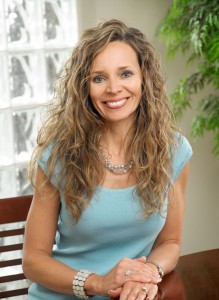 Growing up on a Posey County farm, Lynn continues to have the early rising in her blood. Lynn loves to start her day at the gym teaching a spinning class at 5:15am. Having a degree in Physical Therapy from the University of Evansville, she enjoys motivating others to get moving and enjoy each day! Being married to Dr. Ogle and mother to a son and daughter, she has the wonderful opportunity to work at the family business. Her goal in life is to make someone smile each day—and what a great place to work where beautiful smiles are created with such a great dental team. Lynn enjoys a variety of activities at Family Dentistry, including marketing, vendor management, accounts payable, facility management, and working with our dental team to provide "A Lifetime of Great Dental Care" for all of our patients.
---
Connie – Patient Coordinator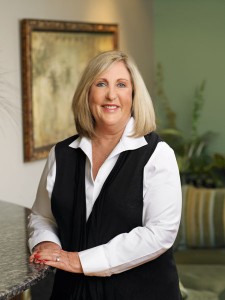 Whether calling or entering our office, Connie will welcome all with a wonderful Southern hospitality. Raised on a hilltop in Tennessee, Connie is married and is a mother to two daughters. She enjoys being able to work with patients and meeting their scheduling needs. Connie loves travelling, biking, and being surrounded with family and friends at all times. Remember to call Connie and she will coordinate a "Lifetime of Great Dental Care" for you and your entire family.

---
Melissa – Patient/Insurance Coordinator Assistant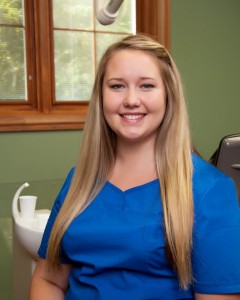 Born and raised in Newburgh, Melissa has a hardworking and driven personality. Melissa graduated from Castle High School in 2010 and graduated from University of Southern Indiana in 2013 in Dental Assisting. Melissa loves to travel and attend the country concerts that visit our town. Melissa comes from a big family with strong family values. She loves kids and will do anything to make you and your family feel right at home at Family Dentistry.

---
Amber – Patient/Insurance Coordinator Assistant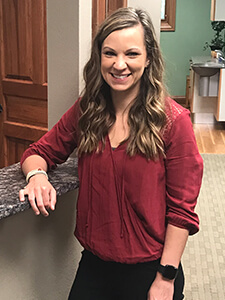 Born and raised in Evansville, Amber is happily married to Jason. They are the proud parents of their son, Jaxon. Jaxon is their pride and joy. Amber enjoys exercising and spending time with family and friends. She especially enjoys trips to Notre Dame football games with her husband and son. Amber's favorite things about working at Family Dentistry are meeting new patients, seeing so many friends that are patients, and being a part of the Family Dentistry dental family.