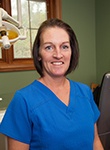 Born and raised in Evansville, Angie has lived in Newburgh for over 20 years and has been married for over 30 years. Angie attended Memorial High School, where she was fortunate to play soccer in the state championship soccer game. Having graduated from USI in 1989 with a degree in dental hygiene, Angie enjoys being a dental hygienist. Angie and her husband are most proud of their daughter and son, and spending time outdoors with her family is a favorite hobby of hers. Other hobbies include playing soccer, playing tennis and running. Angie's favorite aspect of being a dental hygienist includes the one-on-one interaction with patients and helping them to maintain a healthy mouth!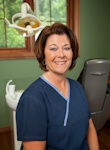 Brandy grew up in Floyd's Knobs, Indiana. She moved to Evansville in 1995 after graduating from Indiana University. She has a bachelor's in criminal justice and a minor in sociology. After moving to Evansville, she decided to continue her education at the University of Southern Indiana for dental hygiene. She has been practicing dental hygiene for over 20 years.
Brandy is married with two teenage boys. She spends a lot of her time at their basketball games. Her hobbies include reading, working out at Orange Theory, and spending time with family and friends. She also sells Thirty-One.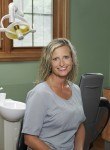 Christie was born in Owensboro, Kentucky. She graduated from Western Kentucky University in 2001. She is very passionate about her patient's care and is very happy when her family of two grew to a family of four when she married. With her husband and two boys, she enjoys boating and deer hunting! She has also been a group exercise instructor at the Evansville YMCA since 2008. She truly believes the saying, "If you love what you do, you will never work a day in your life."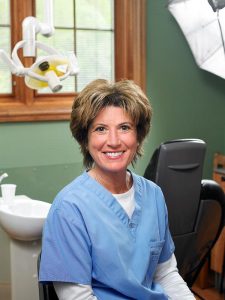 Born in Oklahoma, Cindy enjoys living in the Midwest but would not mind having a beach house someday! As a dental hygienist, she strives to build relationships with her patients from childhood to adulthood and teach them how to keep their teeth for life. Cindy has served on Christian weekend retreats and volunteers at Evansville Christian Health Center's dental blitzes. She is also our resident sports and fitness fanatic! Whether she is attending sporting events, walking, running, biking or kayaking, Cindy loves being active with her friends and family. Her favorite pastime by far is doing anything with her husband, two grown children and three precious grandchildren!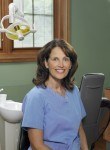 Denise has lived in Newburgh her whole life and graduated from Castle High School. Go Castle Knights! Denise graduated from the USI dental hygiene program. She has two wonderful daughters, and they are the joy of her life. Her hobbies include exercising, reading, travel and watching Colts football. She enjoys working in her yard and is a master gardener. Denise has been a hygienist for many years and feels blessed to be a part of the Family Dentistry team!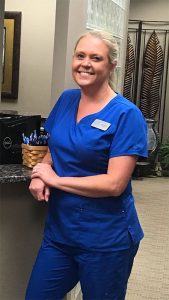 Mandy was born and raised in Evansville. She graduated from Memorial High School and then attended USI for dental hygiene. Mandy is happily married and has one wonderful daughter, who is the joy of her life. Mandy knew when she was in the fifth Grade that she wanted to be a dental hygienist. She enjoys working with patients and getting to know them. In her free time, she enjoys spending time with family and friends, watching Colts football, gardening, and camping. Mandy feels truly blessed to be a part of the Family Dentistry team!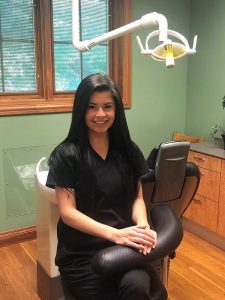 Jenna was raised in Rockport, Indiana. Her family owns and operates Lakeview Orchards, where she grew up picking peaches. Jenna knew she wanted to be a dental hygienist from age 7 and has never once changed her mind. She attended USI for dental hygiene. Her goal is to make patients look forward to coming to their dental appointment and always leave our office happy.
She is happily married with one wonderful daughter. Jenna and her husband love spending time with family, traveling and being outdoors.