We are excited to welcome Dr. Frank D. Fickas, DDS to our practice! Dr. Fickas has served with the Indiana National Guard for over fifteen years, and he currently serves a Captain, providing dental care for our soldiers. He graduated from the Indiana University School of Dentistry in 2013, and he looks forward to caring for you and your family. Welcome, Dr. Fickas!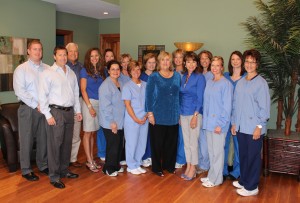 At the dental practice of Dr. David G. Ogle, Dr. Samuel E. Schmitz and Dr. William R. Hart, we focus on treating our patients like family. We invite you to stop in and find a warm and welcoming experience. Our dental practice offers a comfortable, professional, and fun environment for creating beautiful smiles and building lifelong relationships with our patients of all ages.
Call us today for the dental experience you have been looking for and experience exceptionally, comfortable dentistry! 812-853-3313
Our Goal
We want to help our patients create a lifetime of great dental care. We strive to be ready to treat the whole family and take care of all of your dental needs. As a truly family oriented practice, we look at our patients like they were our own family. We want our dental family to be part of our practice for a long time. Call us today for a compassionate dental experience.