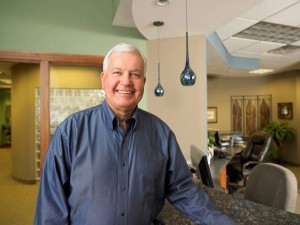 William R. Hart, D.D.S. is a native of Evansville, Indiana. He received his dental degree from Indiana University School of Dentistry in 1958. Dr. Hart served in the United States Air Force as a dentist from September 1958 until September 1960. He started his practice of general dentistry on October 10, 1960 in Newburgh, and has now been practicing dentistry for over 57 years.
Dr. Hart and his wife, Vicki, are the parents of five boys and now have 14 grandchildren and three great grandchildren.
He has been a member of various committees of the Indiana State Dental Association, past president of the First District Dental Society, member of the advisory committee that brought the dental assisting and dental hygiene program to the University of Southern Indiana, is currently a board member of the Southwestern Dental Health Foundation, was named Honor Dentist of the year of the First District Dental Society in 2009 receiving the award at the State Dental meeting, and was recently selected as Dentist of the Year for 2010 by the Evansville Dental Assistants Association.
Dr. Hart is a life member of both the American Dental Association and the Indiana Dental Association and currently in his 55th year of treating his patients in the practice of dentistry. This has been an enjoyable lifetime experience.